South Side Swingers ® , ,

A Clear Understanding: This is a swingers lifestyle party. You must be at least 21 years of age to attend. At Hotel Parties,There will be open sexual acts of all kinds involving consenting adults. You were aware of this based on the nature of the information provided when you were invited to this party. If you are offended by nudity or any kind of possible combination of multiple men and women engaged in acts that are sexual in nature, then DO NOT ENTER! While most forms of sexual activity are allowed, there are of course some limitations, i.e. No kiddies, No animals, and No violence! If there are other limitations to the sexual expression of members allowed at any given party, such information will be included in the invitations. 

1. You have received an info sheet detailing party times and appropriate private areas that will be sealed for our guests to enjoy an environment that allows us to openly express ourselves without worry of offending regular hotel guests. You will be required to have on your wrist band at all times and my be required to provide your room # and/or screen name to security to enter certain areas.

2.This party takes place in designated areas only and no nudity or obscene behavior is allowed in non-party public areas of the hotel. Be respectful of other guests by dressing and behaving appropriately in public and semi public areas of the hotel.

3. No means No! If you approach anyone at our parties who declines your advances, do not ask again, do not pressure, do not attempt to coerce! Any such behavior will result in termination of your membership, and expulsion from our function! No refunds. No excuses. No negotiation. Every member has the right to decline interaction with anyone else, no questions asked. 

4. Zero tolerance for any weapons or illegal substances at our parties. If you attempt to bring them, you will be denied access or expelled. No exceptions. 

5. You are responsible for your room. You have the right to deny access to anyone and if asked to leave someone else's room you are to do so immediately. Each guests is responsible for their own room and any damages, cleaning fees, or any and all charges assessed by the hotel for failure to abide by the hotels policies are the sole responsibility of the person or persons that has booked the room and not of the group or it's organizers.

General Conduct: We require respectful conduct at all our events. At the hotel parties, it is particularly important that our members do not create a nuisance for the hotel. That includes keeping the party in appropriate places, and being mindful of noise levels throughout the night. We want you to have lots of sexy fun, but we also want to be good guests for our host hotel. Common sense and common courtesy, along with moderation concerning the consumption of alcoholic beverages, should ensure that we have safe, fun, and sexy parties, without disturbing other hotel guests. 

Click to email us or you can contact Bobby at 678-544-1014 if you have questions about our group or events. Please text for the fastest response. 

 South Side Swingers was founded as a party group for like minded couples to get together a bit closer to home than what we  had available. Since our conception, our parties have grown to include couples from 15 different states and 2 other countries! So, we have grown to be one of the biggest lifestyle promoters in the southeast and have expanded our events for our members to include many new options for getting together as a group. The important connection between us all is our desire for any opportunity to get together with a group of friends in a clean, safe, lifestyle friendly environment.  Our group brings together the best of what lifestyle has to offer. We have the most diverse group in the lifestyle welcoming couples of all shapes, sizes, races, age groups, and swing status. Our emphasis is on quality members who make great friends and party mates. This website will keep you up to date on events, general info, and affiliates. Visit our members only section and create your member profile for free access to out members only portion of the site and see the awesome members you will be joining at The Hottest Party In The South  Enjoy the site and we hope to see you at an event soon! Kisses, J&B

Our gatherings are meant to be fun for all. No matter your swing status, you will find that we have something for you in our group. We have standards for admittance that you will find create a comfortable environment for everyone. We do not allow single males and we require all who attend act in a way that shows respect to others and your mate. We want to have epic parties with the best drama free group of friends we can build along the way. We organize these events as a way of getting us all together for a great time in a great venue. We are doing this for fun! So, leave your worries behind and cum join us. But, have your limits and boundaries established before you attend. Don't drink more than you can handle and let the ladies lead the way. Those who act in a way that disrupts the event or breaks the rules will be removed. Full rules are posted below.

CHECK OUT OUR FAVORITE CLUBS AND PARTIES!

We have partnered with the best social sites in the lifestyle. Join our guest lists on the sites listed here for discounts and to see who's going! Join our South Side group or community on the sites for forums, notifications, and pre-party flirting. South Side members can get a free trial with full access on all the best sites by clicking the links provided. Be sure to send us a friend request! We will certainly accept ;)

Naughty in N'awlins is a lifestyle and swinger couples convention. Since 1999, this has been the most popular lifestyle event in the country. Where else does the City shut down their main street (Bourbon St.) and let Over 1,000 sexy swingers throw a parade? Only in New Orleans! South Side Swingers is very proud to be a part of this massive convention!  CLICK ON THE BANNER BELOW AND JOIN US FOR THIS EPIC TRIP IN JULY 5th-9th 2017

The Best In Lifestyle Trips And Vacations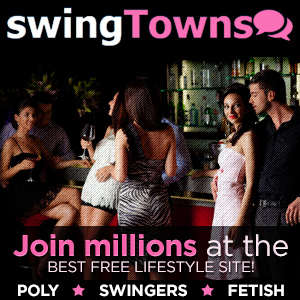 We are so excited about the success of our new brand of travel events! 
CLICK HERE
 to join us at CouplesXcape
South Side Swingers Is Back In GA!

WE ARE WORKING ON A CONTRACT AT A BEAUTIFUL NEW HOTEL VENUE ON THE SOUTH SIDE OF ATLANTA AND WE WILL BE ANNOUNCING A NEW SSS PARTY ON THE SCHEDULE POSTED BY MID-JULY FOR A DATE LATER THIS FALL!! IN THE MEANTIME, JOIN US FOR THE EPIC EVENT IN SAVANNAH ON AUGUST 26TH! BE SURE TO CHECK OUT OUR TRAVEL EVENTS WITH OUR SEXY NEW COUPLESXCAPE BRAND OF EVENTS TOO!